What are building blocks?
That's a question I ask myself every day.
I think about them. I talk about them. I even sell them.
If you're talking about the toy, then it's pretty straightforward. Building blocks are:
a set of solid wood pieces that people play with

Macmillan Dictionary
Since I started building this website, I've become much more involved with wooden blocks than ever before. (Thanks for visiting, by the way!)
The more I work with them, the more I realize there's something profound beneath the surface.
Building blocks are curious, abstract, and rewarding.
They're something we can all learn from.
The big question?
---
Why do building blocks matter?
As a person who has chosen to work and play with building blocks, I strive to understand their essence. And that's what I hope to explore with you today.
What's the deeper meaning behind building blocks?
How do building blocks fit into our complicated lives?
Why do building blocks matter?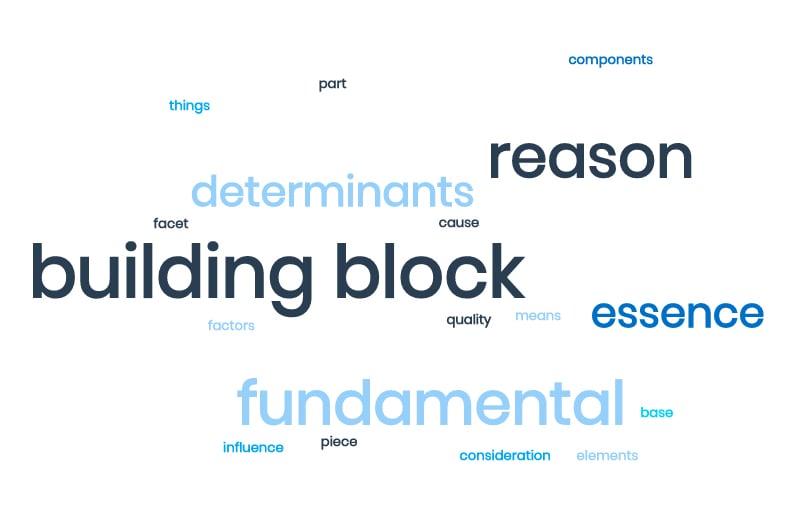 ---
The Symbolic Meaning of Building Blocks
Building blocks are much more than just a toy. They open up an entire world of symbolism. Defined outside the context of play toys, building blocks are:
the basic things that are put together to make something exist

Cambridge Dictionary
the pieces or parts that together make it possible for something big or important to exist

Longman Dictionary
packages of functionality defined to [achieve something]

The Open Group
Visualize for a moment — trying to play with but a single block. That wouldn't be very much fun at all.
Because building blocks work together.
To achieve something worthwhile, you must not let them go missing or fall apart.
Maybe you want to test the limits of how high you can stack them. Maybe you want to make a structure that's built to last. Or maybe you want to want to arrange them in a visually pleasing pattern just for beauty's sake.
The point here is — building blocks only work when put together.
You can't build anything with a single block. But when you gather various pieces together for a single purpose, you can accomplish something great.
---
Beyond The Toy
Adults use building blocks — the concept — to make better decisions in every day life, and strive towards growth.
Building blocks are an inventory of what's important in life.

Yours truly
No matter how complicated or intangible your goals are, building blocks lay a solid foundation — reminding you of where you started, and where you want to go.
Building blocks are your belief system. They keep you grounded in what matters. They're a compass for what's right and wrong.
But the blocks don't build themselves. Real life accomplishment requires effort and consistency.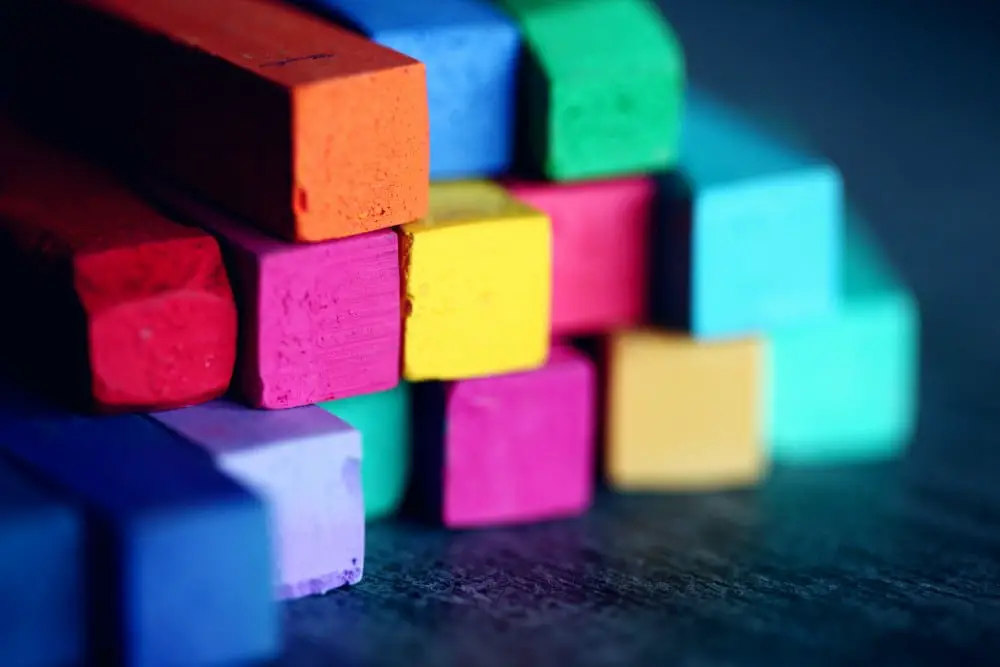 ---
Building Blocks For Your Personal Life
You can own many different sets of building blocks for the various areas of your life.
Starting with what's most important, think about the kind of person you want to be and the people you value in your life.
Now, gather a set of building blocks for that!
Being the person you want to become starts from within.
To build up your self-esteem, find opportunities that bring together building blocks that makeup self-esteem. Like security, selfhood, affiliation, mission, and competence.
Forming strong friendships takes a lot of work, but they're worth it.
To make the most of your inner circle, reflect on building blocks that nurture positive friendships. Like kindness, empathy, loyalty, patience, honesty, and wise judgment.
Nothing in this life is more sacred than a healthy lifelong relationship between two people who love each other. Ideally, we find partners who are truly there for us for better or worse.
This kind of relationship doesn't simply happen overnight, and it's not one-sided. We must work with out significant other to establish a solid foundation of building blocks. Like trust, commitment, intimacy, respect, communication, empathy, and equality.
Parenting is messy and chaotic, beautiful, and rewarding all at the same time. No amount of book-reading or courses-taking can prepare you for the roller coaster that is being a parent.
When it feels like it's too much to handle, take a moment to simplify your thought. Remind yourself of the building blocks of good parenting. Like consistency, predictability, and follow-through.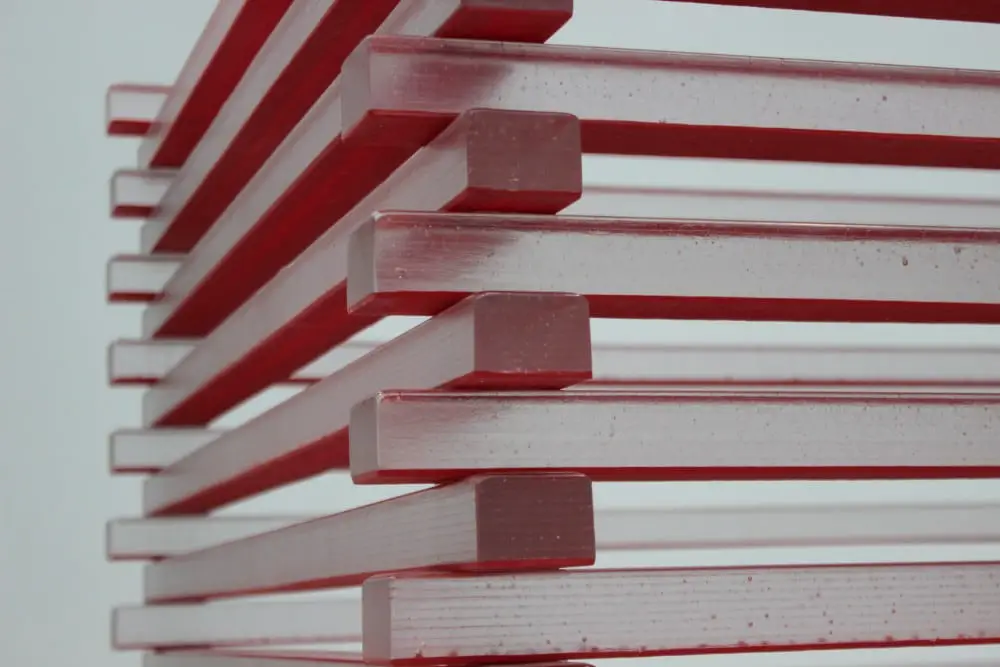 ---
Building Blocks For Your Goals
If you are already secure with yourself, your family, and your relationships — congratulations, you're way ahead of the game.
Building upon the fundamentals of human connection, you can look towards your next stage of growth, and decide how you want to shape it!
Think about your ideals. What principles, purposes, and goals do you seek?
Anyone with hopes of professional greatness will benefit in the long term by finding a good balance between the different areas of their lives.
Teachers and parents alike can help children reach their potential by building upon foundational developmental skills.
In the business world, there are a million distractions and opportunities you could go for. By instead focusing on the foundations of your business, you'll keep a steadfast compass for where to invest your attention.
---
Building Blocks For The Big Picture
Here's some headspace for you!
Though far-removed from daily life, take a moment to reflect on the macro scale — on humanity as a whole.
Building blocks help to make humanity's greatest complexities easier to understand, and therefore easier to work towards.
By simplifying a country's economy into a set of main categories — like imports, exports, and GDP — you can quickly gain a high-level understanding of how an economy is performing.
By dividing the complex topic of social diversity into different factors — like culture, race, and equality — you can navigate a nuanced and sensitive topic with greater clarity.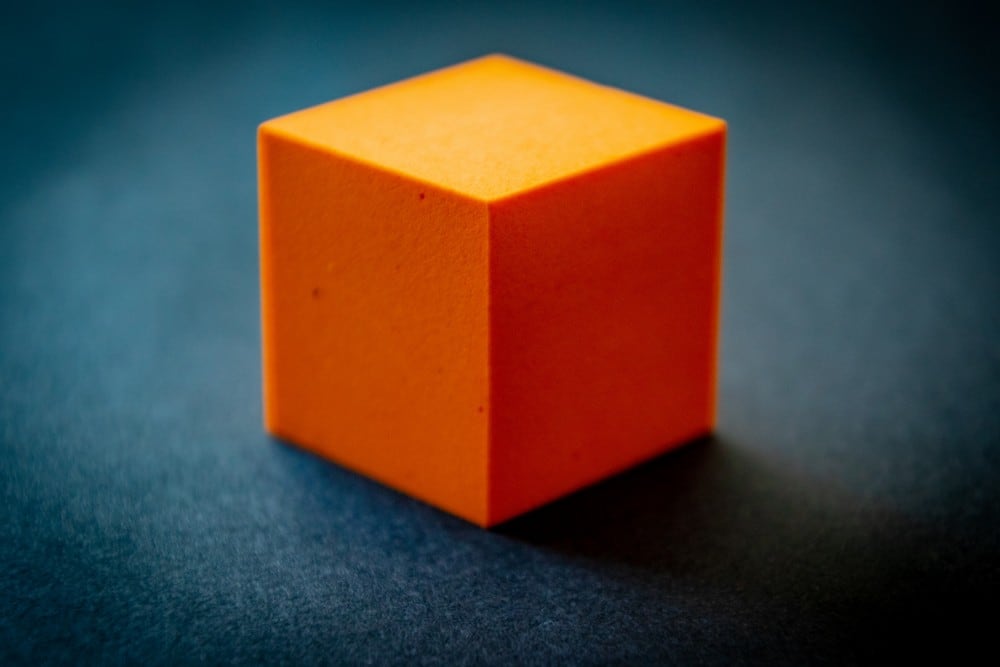 ---
Building Blocks For What You Care About
Building blocks span all sorts of contexts, domains, and applications.
But all building blocks have some things in common:
They lead us to positive outcomes.
They keep us grounded in the things we care about most.
Without a set of them that work together, we'll always be stuck at square one.
You alone can define your building blocks.
What you really want to achieve. What really matters to you. Those are things you must choose for yourself.
When you do, they are yours to keep.
Over to you!
Building blocks for the personal and professional parts of you life are something only you can define. They are uniquely yours.
I'd love to hear what kind of building blocks are important to you.
Let me know in the comments below.